Services
At Sustainable Property Management, we simply like to believe that we're different from the traditional management teams that have dominated the industry until now.
With a focus on long-term profitability and growth, our keen focus is on maintaining YOUR bottom line, not ours. To do that, we provide what others don't: (1) two HVAC tune ups every year; (2) three documented inspections every year; and (3) detailed financial analysis of your investment's return.  At no extra charge.  We professionally handle and manage your property as if your future financial well-being depends on it – because it does.
Our exemplary services include, but are not limited to: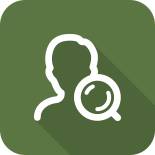 Thorough and rigorous tenant screening – Protection of your investment starts with placing the right people in the right living situations. Utilizing innovative screening processes and credit and background checks, we avoid future problems with payment or injurious use of your property.
---
Property inspection and reporting
– Always actively engaged in tenant communications, we stay connected with any activities occurring at your property. Managing risk and reducing the possibility of loss, we perform routine property inspections and reporting that you can rely on.
---
System Maintenance
– Eliminating the frustration and time-consuming effort of building maintenance, we handle all aspects of upkeep and repair, ensuring the long-term structural integrity of your investment or rental property.
---
Professional and financial records
– Providing clear and user-friendly records on a routine basis, our financial accounting team consistently works to ensure that the records of your individual properties are both comprehensive and helpful.
---
Contact Us TodayTo See How We Can Help You!
Experience effortless management and peace of mind by partnering with Sustainable Property Management.
Find out more by contacting our team today.